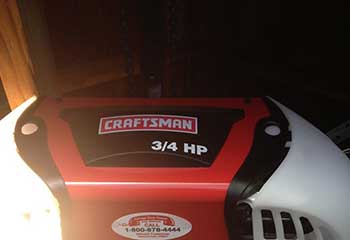 Opener Remote Control Failed
Customer Issue: Even after putting in new batteries, this customer's garage door opener remote wasn't working.
Our Solution: The Craftsman 54931 garage door opener was disconnected from the system so that our experts could examine it, as well as the remote control to determine what the problem was. After some testing as well, it was determined that the remote control had a damaged sensor, which was repaired.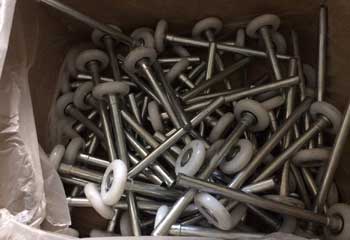 Roller Replacement
Customer Issue: Broken rollers.
Our Solution: After a careful inspection to determine that the rollers were indeed the problem, we disconnected the opener so the track could be safely opened up to remove the old rollers and replace them all. The track was then securely closed.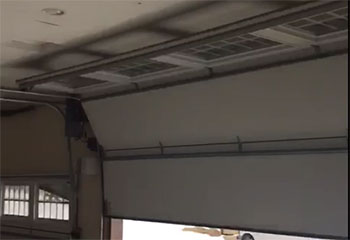 Track Replacement
Customer Issue: Track replacement.
Our Solution: One of our professionals disconnected the opener for safety reasons before measuring and marking where the original track was, then took it down to be replaced with the brand-new one. It was then tested to confirm functionality.
Emily Massenger
- Tomball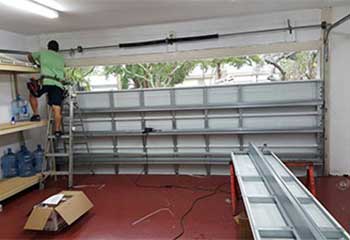 Panel Replacement
Customer Issue: The customer needed two door panels replaced.
Our Solution: Our team paint-matched two identical panels from our extensive inventory.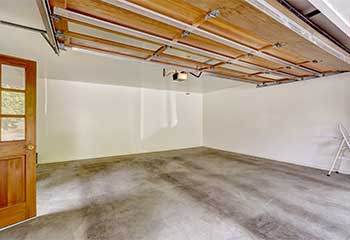 New Garage Door Installation
Customer Issue: Mrs. Grace's old door had extensive weather damage and needed replacement.
Our Solution: She loves the new Martin Standard Classic 4-section garage door she chose for her home.